Grace Fellowship is pleased to partner with C2C  Saskatchewan and the Porterbrook Network in the UK to provide training for individuals for gospel ministry.   New modules will tentatively be offered beginning in Septmenber 2014.  The new courses will be done through an interactive, online platform.  Details regarding our 2014-2015  schedule can be found at the bottom of this page.
Acts 29 Director, Matt Chandler, introduces the Porterbrook Network Training:
What is the Porterbrook Network?
"The Porterbrook Network is an excellent resource for equipping churches and individuals as we look at responding in a distinctive gospel manner to the needs in our nation and world."
Vaughan Roberts, Rector, St Ebbe's, Oxford

"Porterbrook? Do it!"
Alan Hirsch, Forge Mission Training Network, Australia

"The Porterbrook Network is an innovative resource that offers affordable, high-quality training for mission and ministry in the 21st century. I warmly recommend it."
Tim Keller, Senior Pastor, Redeemer Presbyterian Church, NY
Mail the completed form to Murray at: murray@gracesask.com 
Why is it all about mission?
Mission is about God transforming lives and bringing them under the kingship of Jesus
Mission is the task to which God has both called and equipped his people
Mission starts in our hearts and does not end until it reaches the ends of the earth
Porterbrook Distance Learning helps Christians learn how to serve Jesus and his people better — whether they are church leaders, church planters, or simply Christians wanting to become more mission-focused. The curriculum requires about three to five hours a week, but seeks to be integrated with your whole Christian life in whatever context you're serving. It's not theology for theology's sake: the course is written by practitioners for practitioners. It follows the same program as Porterbrook Training, but is delivered through distance learning materials and monthly weekend residentials each year.
How do I know if Porterbrook is right for me?
You're an enthusiastic Christian wanting to be equipped for gospel ministry
You are able to commit three to five hours a week to study for the length of the module (usually 3-4 week classes)
You are motivated to study on your own
You are able come to Saskatoon for the introductory and concluding classes
What should I expect?
We will introduce each module at the introduction day  as well as providing access to the material which is online.  Each student will be placed into a study group (cohort) for community learning.  (If you are joining as a "cohort" or small group, then mark that down on your application form). Each study group will meet weekly for 3 weeks, to discuss and share what God has been teaching them.   The aim is to help students keep on track and apply their learning to their context.  The course will require about 3-5 hours study each week.  A variety of courses will be offered in a three year rotation.
We require each student to have the support of their local church, and where possible, would look for some level of involvement from the church leader(s).
The approximate cost will be $25 per class plus the additional  cost of online materials (approximately $30 which is paid online directly to the Porterbrook Network).
All cheques are to be made out to: Grace Fellowship.
All classes are held at the Grace Fellowship "Upper Room" located above Midwest Meidl Collision Centre in Saskatoon at 401 43rd St. E.  (the corner of 43rd St and Faithful Ave.)
We will set up an online community for student discussion, questions, and encouragement.  Thus, students can interact with one other throughout the course of study.
Mail the completed form to Murray at: murray@gracesask.com
Tentative Winter 2014-15 Schedule of Classes:
Gospel Community Course runs from Sept.13 – Oct. 4, 2014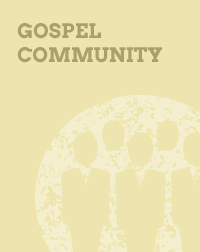 Gospel Community – In this course you will learn the key characteristics of life in a gospel community, and how to play your part in forming gospel community where you are.This class is for those leading and considering leading Gospel Community Groups.  It would also be beneficial for those wanting to be more fully participating and understanding the mission of Jesus for His church.
Opening Class – Sept. 13th – 9 am – 12 noon
Final Wrap up session – Oct. 4th – 9 am – 12 noon
The Bible in Missional Perspective Course runs from Nov. 15 – Dec. 13, 2014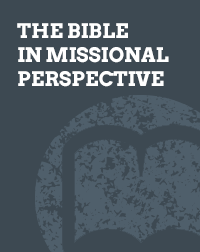 The Bible In Missional Perspective – The course teaches you how to read the bible as the story of God's mission to redeem a people for himself in and through Jesus. It will encourage you to understand both your place and your role in the story among God's people in the world for the glory of God.
Opening Class – Nov. 15th – 9:00 am – 12:00 noon
Final Wrap up session – Dec.  13th  – 9:00 am – 12:00 noon
Evangelism Course runs from Feb. 7 – March 7, 2015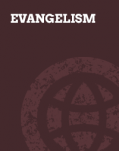 Evangelism – Learn how to share the gospel in everyday life with friends and neighbours. It teaches the importance of a church community in evangelism and making the gospel message relevant in everyday life. If our heads and our hearts are full of Jesus, then our conversations about him will flow out naturally.
Opening Class – Feb. 7th – 9:00 am – 12:00 noon
Final Wrap up session – March 7th – 9:00 am – 12:00 noon
Gospel Change course runs from March 21 – April 18, 2015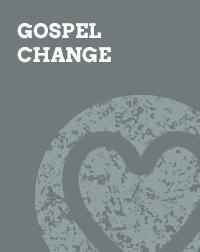 Gospel Change – This course teaches you the dynamics of gospel change. It encourages you to apply the gospel deeply to your own life and to minister the gospel to those around you.
Opening Class – March 21st – 9:00 am – 12:00 noon
Final Wrap up session – April 25th – 9:00 am – 12:00 noon