Our next Porterbrook  class kicks off on Saturday, February 7th  with a class on Evangelism.
Does even the title make you sweat? It is not uncommon for people to feel guilt even just hearing the word "evangelism." We want to help equip you to naturally witness the Good News message of Jesus to others in a winsome way, like we already desire. This is not about a canned approach, but hopefully it will give you a greater confidence to point others to this amazing Savior and Lord we have come to know and love. For the sake of Jesus' fame and those you care about who are not yet in the forever kingdom of Jesus, why not consider getting equipped. I don't think you will regret it. I know I don't – and I've taken this course several times, picking up more each time. (The cost for the material – online course content is $26 US funds – which is about $30 Canadian. This is a special discount for our Saskatoon Learning Centre – as the regular price is $50 US funds).
Evangelism Course runs from Feb. 7 – March 7, 2015
You attend 2 classes on 2 separate Saturday mornings, Feb. 7th and March 7th. The rest of the course is completed at your own time and pace. To register, go to gracesask.com/porterbrook and email Murray a completed application form.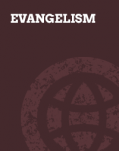 Evangelism – Learn how to share the gospel in everyday life with friends and neighbours. It teaches the importance of a church community in evangelism and making the gospel message relevant in everyday life. If our heads and our hearts are full of Jesus, then our conversations about him will flow out naturally.
Opening Class – Feb. 7th – 9:00 am – 12:00 noon
Final Wrap up session – March 7th – 9:00 am – 12:00 noon
Details about this and future classes can be found here along with an application form: Saskatoon Porterbrook Network Learning Centre
Porterbrook courses teach Christians to live in the light of the bible story at the heart level in the context of community on mission to the world.